PRIVATE TASTING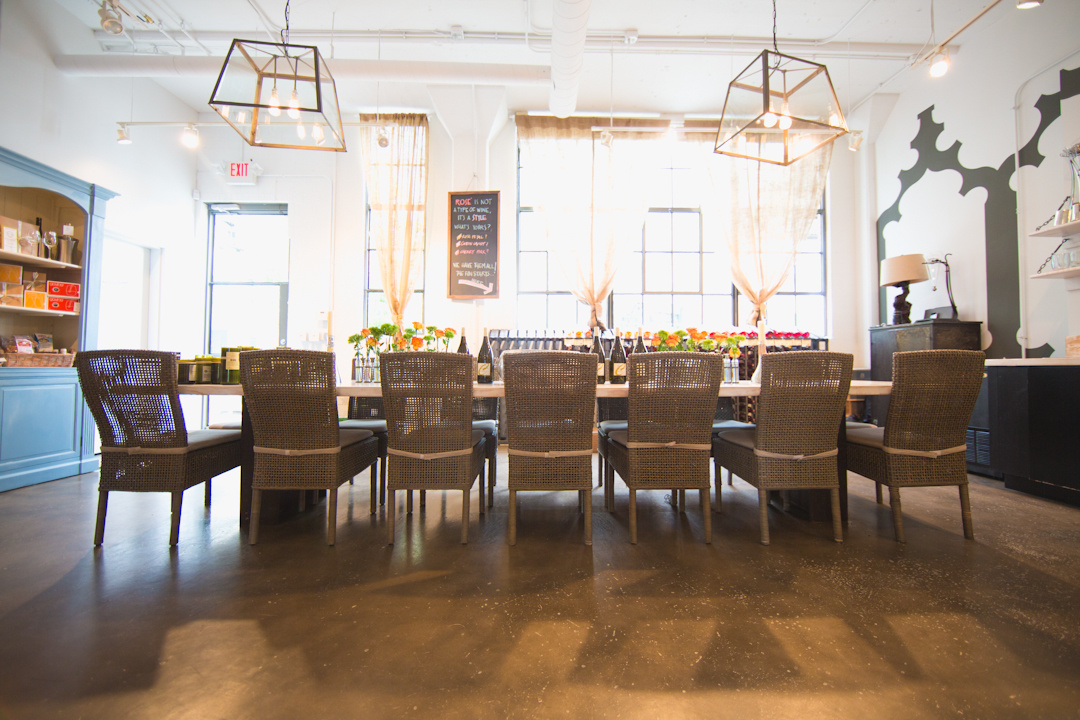 We would love to host your next event!
Our team of sommeliers is ready to help you plan your event, select the wines, and create educational content based on your preferences.
You and your guests will dive into a fun and informal wine tasting directed by one of our certified sommeliers.
Whether it's a celebration, corporate function, or just a fun night with friends, elevate your next gathering by spending an evening with us in our intimate shop to deepen your wine knowledge and enjoy wine.
The experience typically lasts around two hours but can be extended or limited based on you and your guests' personal preferences.

Each tasting includes:
5 wines (3oz pour per person) + cheese and charcuterie (7oz per person)
1.5 hours of tasting guidance and presentation by a certified sommelier.
Room Rental Fees for up to 2 hours:
Monday– Wednesday: $150
Thursday: $250
Friday – Saturday: $350
Sunday: $250
 *Beginning, November 6, 2021, we are pleased to offer additional daytime events at Perrine's Tasting Room, located in Buckhead. Please inquire for more details.
CHOOSE YOUR VIBE

EDUCATION
Seated tasting for 8 to 14 people. One of our sommeliers will lead the tasting with a focus on education. This is great for anyone who would like to further their wine knowledge (specific region, method of winemaking, etc.)
Printed educational material and/or Presentation available, if desired. 
$100 per person + Room Rental Fee for up to 2 hours

CASUAL
Seated tasting for 8 to 14 people. Relax at our 14-foot farm table and enjoy an intimate event with your guests. Perfect for birthdays, engagements, anniversaries, bachelorettes, etc.
$80 per person + Room Rental Fee for up to 2 hours

COCKTAIL RECEPTION
For this style of wine tasting, your guests will be greeted with a glass of sparkling wine upon arrival. We will prepare a wine station and our large table will be set up with artisanal cheese and charcuterie to accompany the wines. Guests will be in a very social environment and come to the wine station to sample the selections at their own pace.
$60 per person (8-30 people) + Room Rental Fee for up to 2 hours

CHOOSE YOUR THEME
Wine 101
Travel Through Europe
French Wine 101
Italian Wine 101
Unique US Wine
Blind Tasting
…or create your own!